Add Luxurious Ambient Lighting To Any Car Or Truck In 10 Minutes!
How To Install The Car Atmosphere Lights
Plug it in
Wedge the flat part of the Ambient Trim™ directly into the crevice or panel seams of the center console, door or dashboard.
Work your way fully around a section until it is complete.
The Ambient Trim™ can be cut on the side opposite the plug. Make sure to put the small clear cap back on the end that you cut, so you don't leave an open wire.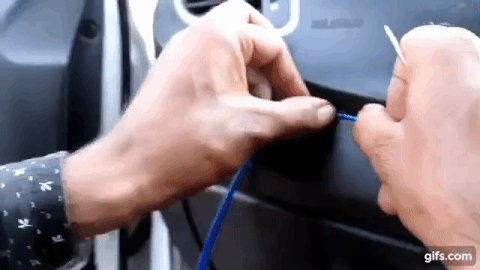 The lighting strip itself is a 15 feet long flexible ambient light that has a flat tab made to wedge between the panel seams of the dashboard, console, doors, etc.
This kit is universal, so it will fit on any car or truck.
We designed our kits to be very user friendly and easy to install.
It is simply just plug and play, no experience needed.
Just choose your color and whether you have a USB outlet or a 12v cigarette outlet and you're ready to go!
Easily stand out from others with the same car.
Instantly brings that luxury feel to any car or truck.
Update your interior to make it feel more futuristic.
Saves you hundreds compared to a shop.
Easy install, no experience needed.
Plugs in to either USB port or 12v cigarette outlet.
Where Can You Place The Car Atmosphere Lights?
Dashboard
Center Console
Doors
Seats
Footwells
And many more places!
What's included in each Car Atmosphere Lights kit?
1x Ambient Trim™ Lighting Strip (15 feet long)
1x Power Outlet (USB or 12v)

Our products have always had great reviews.